According to a press release, the ANSI National Accreditation Board (ANAB) accredited Pure Labs, LLC to ISO/IEC 17025. The Phoenix, Arizona-based laboratory achieved the accreditation after demonstrating the ability to meet general requirements for the competence of testing labs.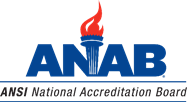 The press release says that Pure Labs is one of the first cannabis testing labs in Arizona to achieve the ISO/IEC 17025 accreditation. According to R. Douglas Leonard, vice president of ANAB, they have seen a rise in demand for labs across the country. "Demand for competent testing laboratories is growing as many states have legalized medical and adult-use recreational marijuana," says Leonard. "Testing by a laboratory accredited to ISO/IEC 17025 is necessary to demonstrate that cannabis products are safe for consumption and free from harmful levels of contaminants."
Barbara Dow, CEO of Pure Labs, LLC, believes their scope of accreditation is the best in their state. "The ANSI National Accreditation Board welcomed us and our scope of accreditation, which is the most comprehensive scope in Arizona," says Dow. "I am proud of our team and our success as one of the first ISO/IEC 17025 accredited laboratories in our state. This level of excellence was made possible by ANAB, our accreditation partner. It is an exciting time for our laboratory in this fast-paced industry."
The post ANAB Accredits Pure Labs appeared first on Cannabis Industry Journal.