Illinois To Legalize Cannabis
Illinois is about to become the first state to legalize and regulate adult use cannabis through the legislature. The House passed HB 1438 in a 66-47 vote, with bipartisan help. Roughly 24 hours before that, the same bill cleared the Senate in a sweeping 38-17 vote. Once Governor J.B. Pritzker signs this piece of legislation into law, Illinois will become the 11thstate in the nation to legalize adult use cannabis.
While Illinois Governor J.B. Pritzker has not signed the bill yet, he is expected to do so relatively quickly as he campaigned and won the election on this issue and helped design HB 1438. Sponsors of the bill, Senator Heather Steans (Chicago-D) and Representative Kelly Cassidy (Chicago-D), along with Governor Pritzker, have been viewed as the architects of this piece of legislation.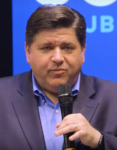 Back in January, the sponsors of the bill announced their plans, backed with full support from the Governor's office. Then in early May, the coalition announced the formal introduction of the bill.
Some supporters say this state legalizing cannabis in this particular fashion will have shockwave effects throughout the rest of the country. Not only did Illinois pass this legislation, but they did so with social equity and public health in mind. Back when the sponsors of the bill announced their intentions in January this year, Sen. Steans told a town hall meeting in Springfield, "We have a huge opportunity in Illinois to do this right and carefully… If we don't address the social-justice issues of this, if we don't address the collateral consequences of the 'war on drugs,' we will have failed."
You can find more information about the bill, proposed rules, licensing processes and regulations here.
The post Illinois To Legalize Cannabis appeared first on Cannabis Industry Journal.